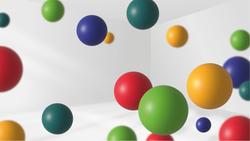 European Coatings Show 2023
March 28-30, 2023
Exhibition Centre Nuremberg, Germany
Hall 3C / Booth 427
Visit Heubach in Hall 3C, Booth 427 to learn more about our company – the new Heubach – and our comprehensive product portfolio for coatings solutions. Talk to our experts and take part in our ECS PRODUCT PRESENTATIONS, and join our presentations in our EXPERTS CORNER at our the booth. Below you can download the schedule for the Product Presentations, and for all the presentations we are offering in our Experts Corner.
If you have received a free voucher for the European Coatings Show 2023, please click here to enter your code and download a free ticket.
PRODUCT PRESENTATIONS
Our experts Anna Schlundt, Bernhard Stengel-Rutkowski and Thomas Sowade talk about the latest product news.
TUESDAY
28 March 2023
Hall 5, Stand No. 5-243
13:30-13:50
Anna Schlundt
New Generation of Highly Effective Zinc-Free Anti-Corrosives for Coil- and Thin-Film Applications
WEDNESDAY
29 March 2023
Hall 3, Stand No. 3-742
14:30-14:50
Bernhard Stengel-Rutkowski
Making a Difference in Blue.
Highlight of the Combined Heubach Portfolio for Automotive Coatings in Color Formulation
THURSDAY
30 March 2023
Hall 3A, Stand No. 3A-607
12:10-12:30
Thomas Sowade
Heucodur Green 630 – a Labeling-Free Yellow Shade Spinel Green (PG50) Pigment
Don't miss our EXPERTS CORNER where Heubach's team will deliver exciting and informative presentations morning and afternoon during show times! For more information, please click here
For the 2023 exhibition, we are excited to share:
Automotive Styling Shades 2027 "Plan B for Planet A": see the latest 28 color trends that will guide creativity in Automotive color styling for a more respectful treatment of Planet Earth.
2023 Decorative Color Trends "ZEITGEIST": explore this year's interior design trends and our Color
of the year, and for the first time, you'll be able to "hear" the colors!
New water- and biocide-free pigment preparations, a revolutionary and sustainable solution for
interior decorative paints.
New-generation of highly effective zinc-free anti-corrosive pigments, meeting the specific performance requirements for coil- and thin-film-applications, showing outstanding corrosion protection.
Heucodur® Green 630, a non-labelled spinel green pigment based on the historically known chrome-free composition.
Documents
Schedule Product Presentations including Experts Corner Presentations
Download Document