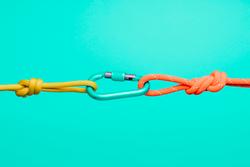 HEUBACH CONNECT = CUSTOMER PORTAL FOR EXISTING CUSTOMERS: EASIER, BETTER, MORE EFFICIENT
The evolution of eCommerce has been rapid and enables online experiences we could only dream about even 5 years ago. For existing customers, we have created a customer portal which offers more transparency and faster service. By integrating systems used by our customer service teams, we can offer more real time information. For example, up to date order status, personalized product catalogues, faster reordering, delivery tracking, as well as real time document access, such as Food Contact, Regulatory Status, Safety data sheets, Shelf life, together with order related invoices, delivery notices and Certificate of Analysis.
"I find the portal easy to use and appreciate seeing my order in the system instead of waiting for confirmation" CONNECT user.
We set ourselves the challenge to offer a one click experience to make the portal as easy to use as possible. Whilst we are not there yet, we aspire to make our customers experience as frictionless as possible. We now have customers on the portal from every region we do business in. Please note that our Customer Portal currently covers former Colorant Solutions products only. We aim to add all products we offer as soon as possible by H2 2023.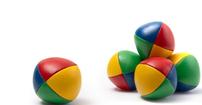 What you told us:
"especially in Covid times, I need to work at home sometimes. My laptop is my office"
"prefer if my delivery date is confirmed as soon as I place my order"
"give me access to key documents without having to email someone"
"check status of open orders online whenever I need to"
"all information in one place helps me juggle tasks faster"
What Heubach CONNECT currently offers:
24/ 7 access to information and self service, wherever you need to be
Personalised product catalog with real time order & sample confirmation
Less time spent on phone calls and emails, reducing admin work
83% recommend our webshop… we are adding new features all the time!
100% free & exclusive to our customers – first come, first served
Are you an existing customer, but not yet registered for our customer portal? Please register below!